SRW Msc¹ (Ready Stocks)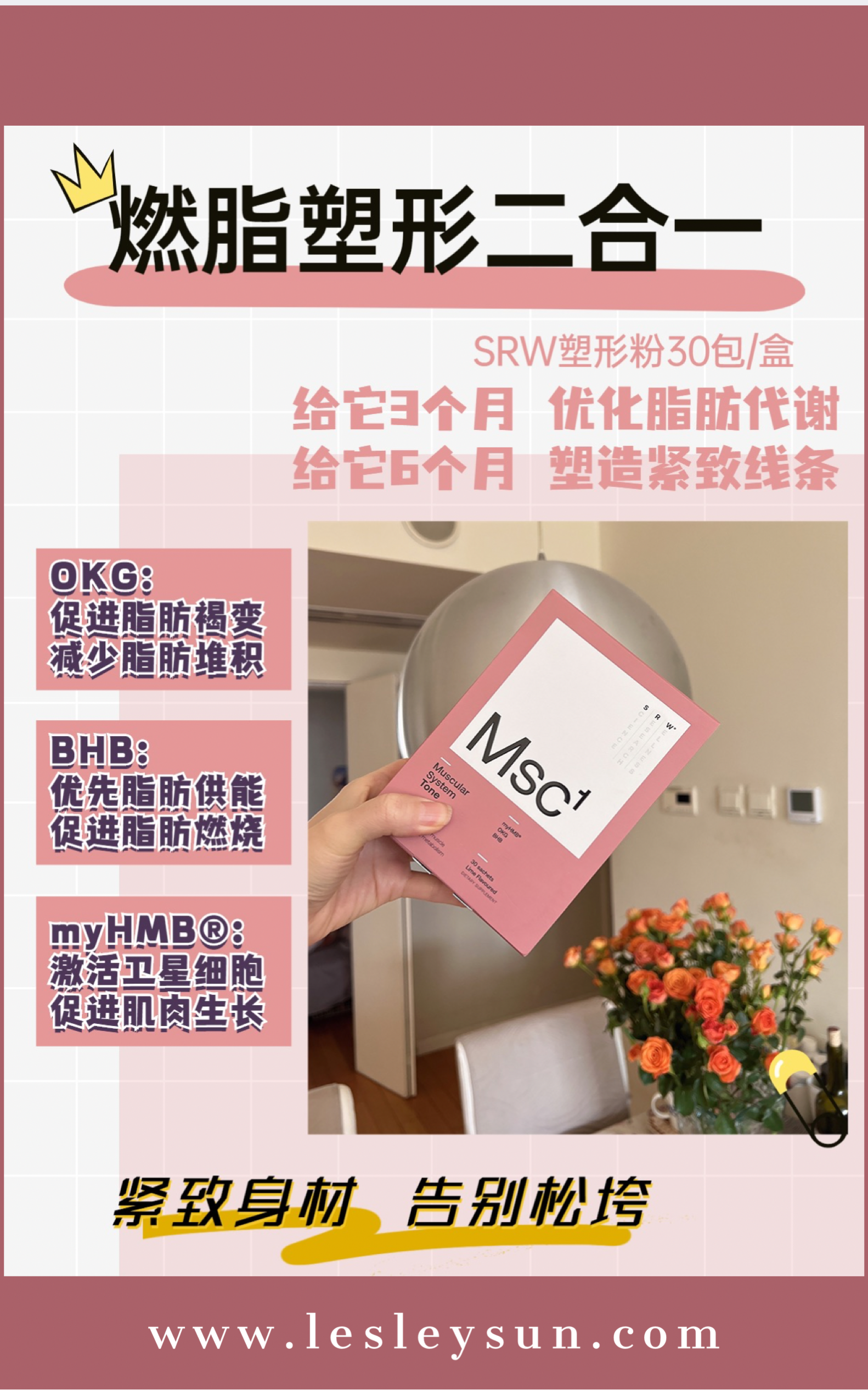 Designer: Fashion Elegance Sdn Bhd
RM374.50
Add a note to encourage purchase
⭕Msc¹三大核心成分协同激活通路,一减、二促、三紧致,重塑紧致身材
✔OKG:减少脂肪堆积,减脂
✔BHB:让身体优先燃烧脂肪,助燃
✔myHMB®️:支持肌肉健康,增肌
一盒30包
Msc¹ Tone contains a proprietary blend of HMB, OKG and BHB to support muscle tone, fat metabolism in cells and ketosis. This combination provides key metabolites and essential nutrients to support muscle tissues and fat metabolism pathways. The formulation also provides a source of exogenous ketones which support the body's ability to metabolise fat as a source of energy.
→ Supports maintenance of muscle mass, tone, strength and function
→ Supports fat metabolism pathways and lipid turnover
→ Provides a supply of exogenous ketones to support ketosis
We recommend pairing your Msc¹ regime with weekly resistance training, regular physical activity and a balanced diet that includes sufficient calories from protein. The recommended protein to be consumed is at least 1.8grams per kg of body weight.