VIP2000 (for ipay88)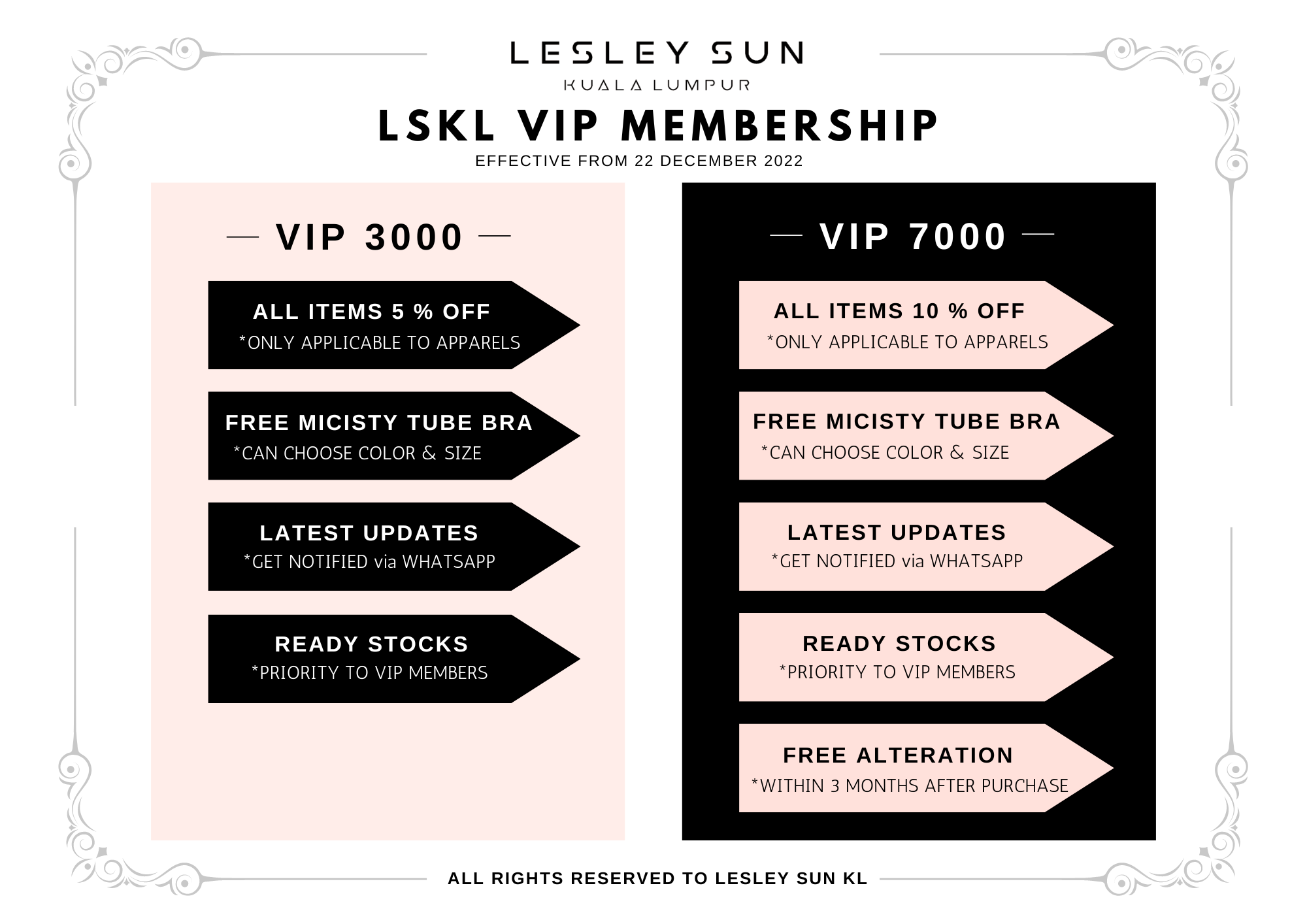 Designer: Fashion Elegance Sdn Bhd
RM2,000.00
Add a note to encourage purchase
For VIP 7000 payment method using ipay88, kindly make payment for twice.
Part (1) VIP2000 (for ipay88), Part (2) VIP5000 (for ipay88).
Note: Incomplete payment will not entitle for VIP 7000 Package.
VIP 7000 Package
1. All Items 10% Off
    *Only Applicable to Apparels.
2. Free Micisty Tube Bra
    *Can Choose Color & Size.
3. Latest Updates
    *Get Notified via WhatsApp.
4. Ready Stocks
    *Priority given to VIP members.
5. Free Alteration
    *Within 3 months after purchase.