Vida Glow Marine Collagen x6 Boxes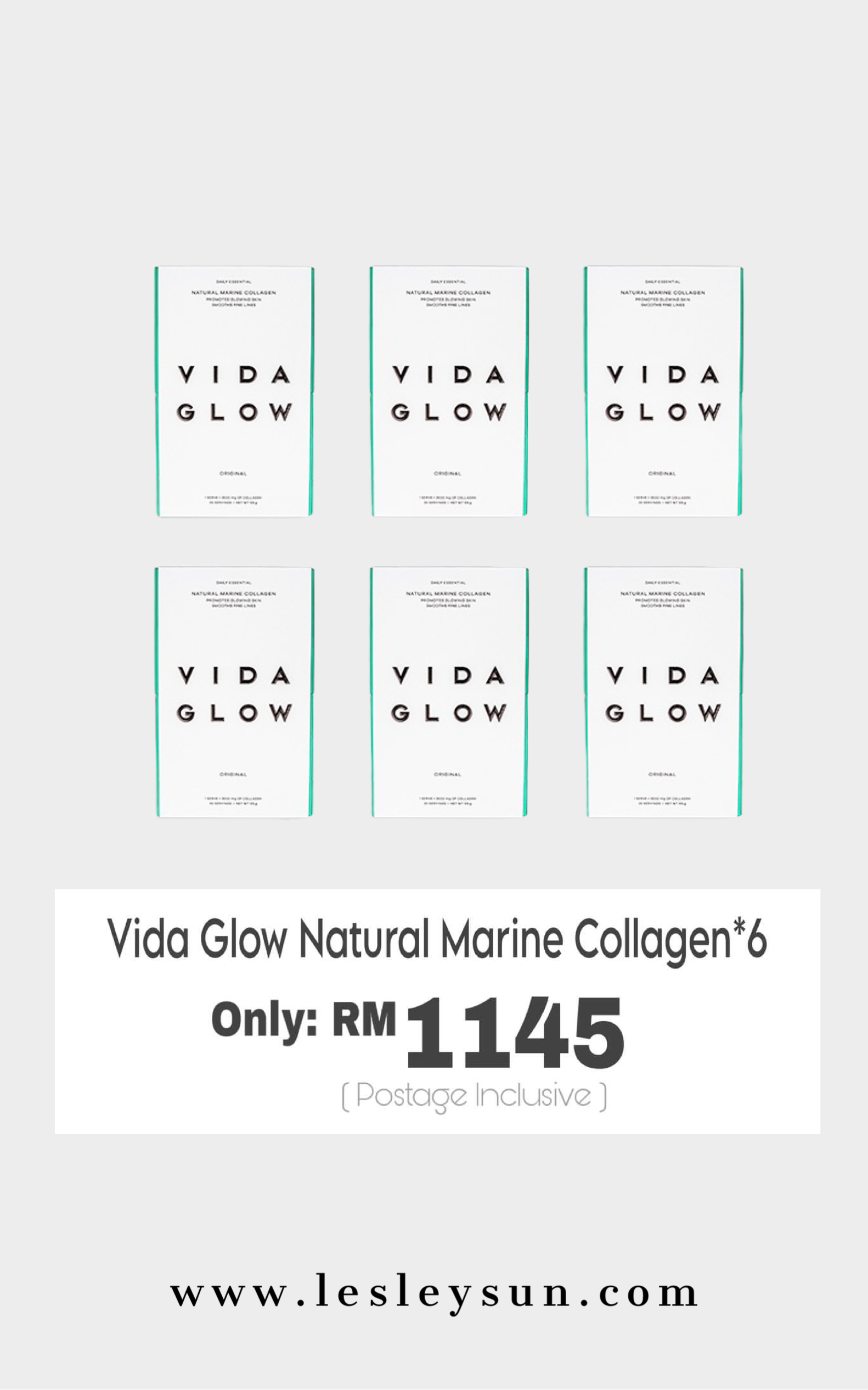 Designer: Fashion Elegance Sdn Bhd
RM1,145.00
Add a note to encourage purchase
Vida Glow Natural Marine Collagen 胶原蛋白30包
独立包装- 多种口味
🔺100%纯天然海洋胶原蛋白
每小袋都有3000mg胶原蛋白含量⭐️
只有2000道尔顿小分子
喝下去就能被身体快速吸收🆙
️✅精选纯净海洋鱼皮
✅专利水解工艺使吸收率达90%
✅8周皮肤紧实度提升18.2%
✅12周细纹减少5.1%,弹性提升6.5%
🔺坚持使用,补充每日所需胶原蛋白
🔺凝驻时光,逆龄生长,从内而外焕发青春
🔺调节机体新陈代谢,增强免疫力,清肠排毒,美容养颜。
🔺滋养皮肤、毛发、指甲和全身的结缔组织健康
🔺补充组织流失的胶原蛋白,修复受伤的胶原和弹性纤维
🔺防止皮肤皱纹,使皮肤维持光滑、有弹力,延缓人体衰老
✅畅销8年,全球平均每4秒卖出1罐
❌不含糖精钠、不含激素、不含重金属
这可是经过国际权威机构检测认证的
SGS是国际公认的检验、鉴定、测试和认证机构
原味 - 3000mg of collagen
其他口味 - 2740mg of collagen
其他口味选择 - Blueberry/ Peach/ Mango(缺货)/ Mocha(缺货)/ Pineapple/ Cranberry & Lime (缺货)

Remark: This package offer 3+3. You may choose different flavours and write down the flavor you want at note before check out and we will arrange to send the stock if there is ready stock.
Eg. 3 boxes original + 3 boxes blueberry. 
If the note do not follow the format 6 boxes or 3+3 boxes, we will send out follow the flavour type in first order.